Scrimba Podcast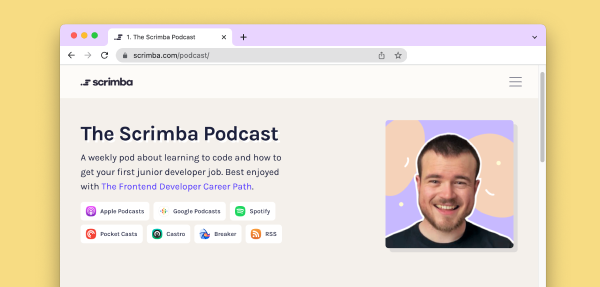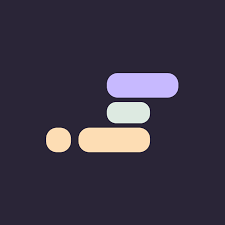 Scrimba is a coding course platform with over 120K monthly active students. It's based on a new video format that makes the screencasts fully interactive for students, and easier to create for teachers. 2019-Present
The Scrimba Podcast is a top-ranking technology podcast for aspiring techies and self-taught coders looking to transition into the tech industry. There are currently 100 episodes, generating 12,000+ downloads per month.
🔗 Jump to case study & business impact
Here are some of my favourite episodes to give you a sense for what the podcast is all about,
Key accomplishments
I started the Scrimba Podcast from scratch in 2020. Here are the key acomplishments to date,
🏆 100 episodes
🏆 12,000+ downloads a month
🏆 Developed an engaging and evergreen format that keeps listeners coming back
🏆 Create testimonials and success stories that inspire students to convert to Scrimba and stick around for longer
🏆 Elevated Scrimba's brand by positioning Scrimba alongside student's favorite teachers and creators
🏆 Source my own guests and build relationships with them
🏆 Hire and collaborate with a Senior podcast editor and producer
🏆 Developed a content repurposing strategy to remix recordings into social media posts and clips that go viral
🏆 Adapt a template to code and deploy the Scrimba Podcast website myself
🏆 Make newly-hired students who have never been on a podcast before feel comfortable and bring out the best in them
Case study
When it comes to learning how to code, students are spoiled for choice. Great for students really! But for a coding course platform like Scrimba, it can be tricky to keep students subscribed and manage churn.
When I joined Scrimba in 2020, Per (Scrimba CEO and co-founder) and I collaborated on a series of experiments to identify high impact initiatives to create a lively community and reduce churn.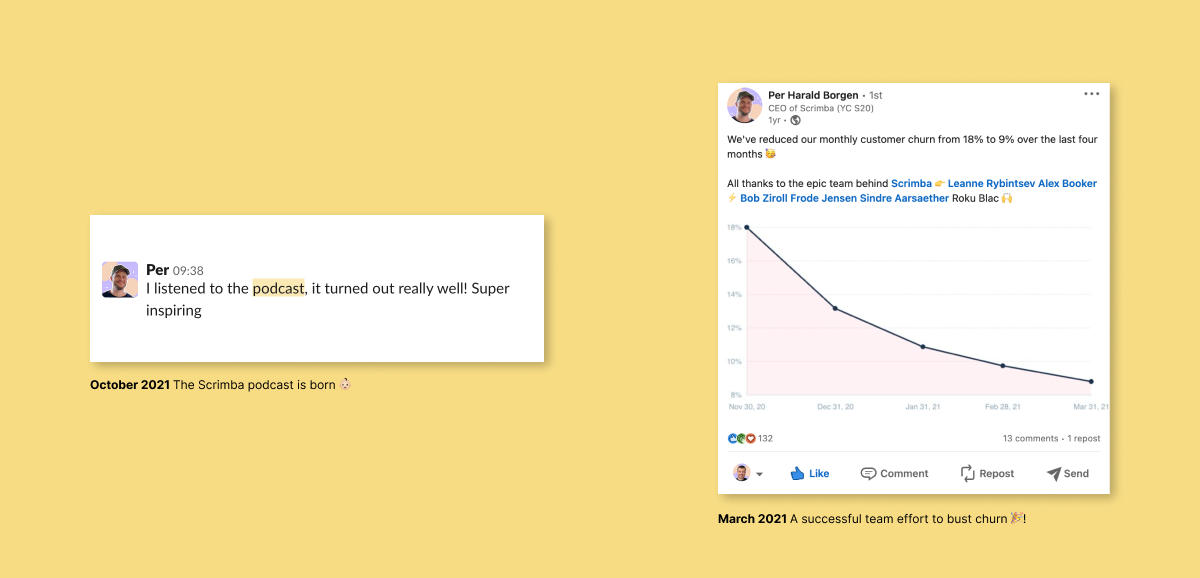 After running a few experiments, I learned Scrimba students are more than willing to jump on a call, share their learnings, and probably rave about their experience with Scrimba a little bit 🕺🏻. We could record those conversations and publish them as a podcast!
The hypothesis went something like this,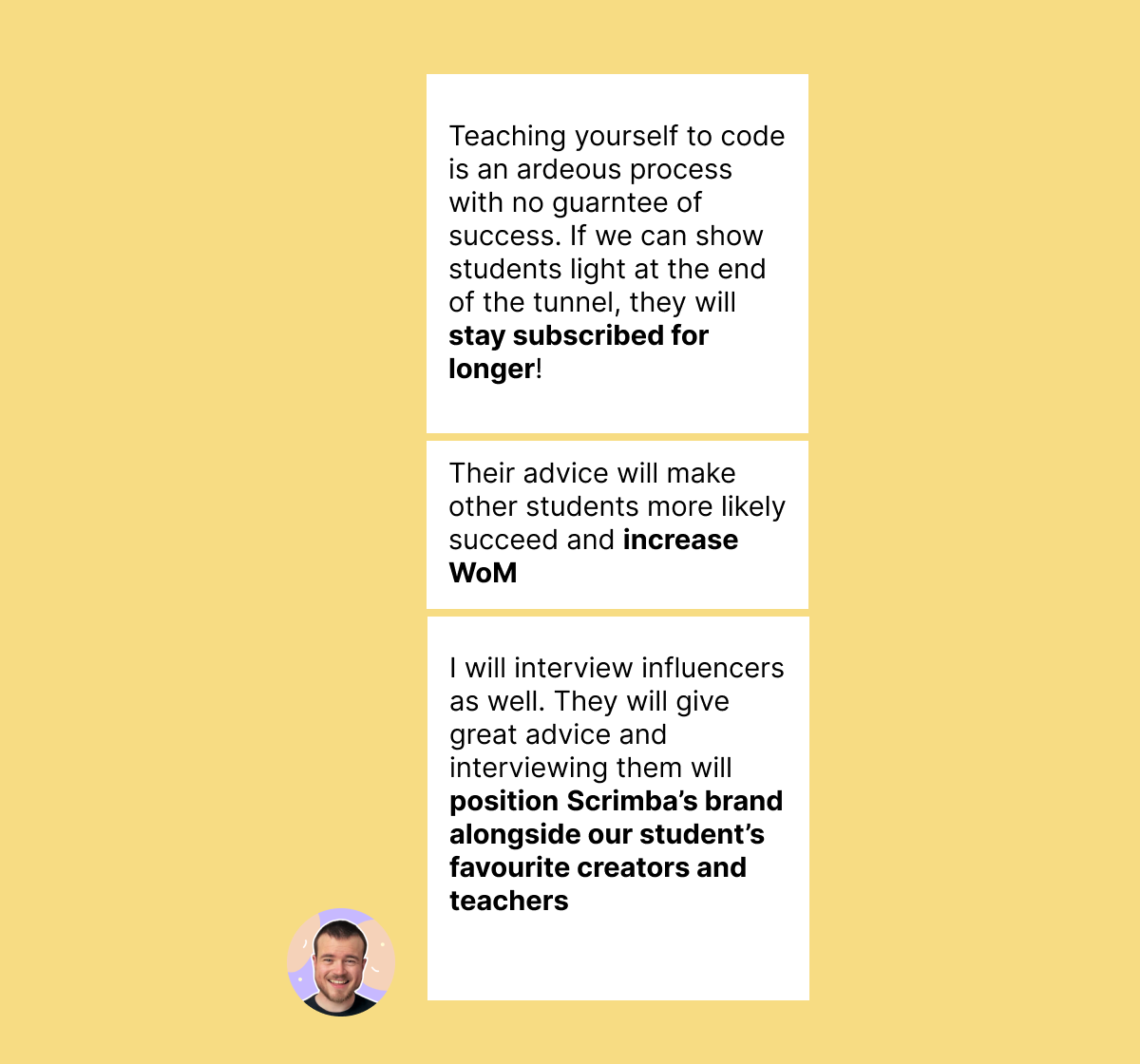 All we had to do now was prove the hypotheses! There was just one problem...
I had no idea how to start a podcast.
A podcast is born
Yeah, that's right. Another one!
in my late 20's which means time to start

⚪️a family

🔘a podcast

— david (@david_actually) October 3, 2018
Now, at this point I had never made a podcast before but I knew I could figure that out.
For the first few episode, I recorded using my laptop microphone and edited the episodes myself in Adobe Premiere: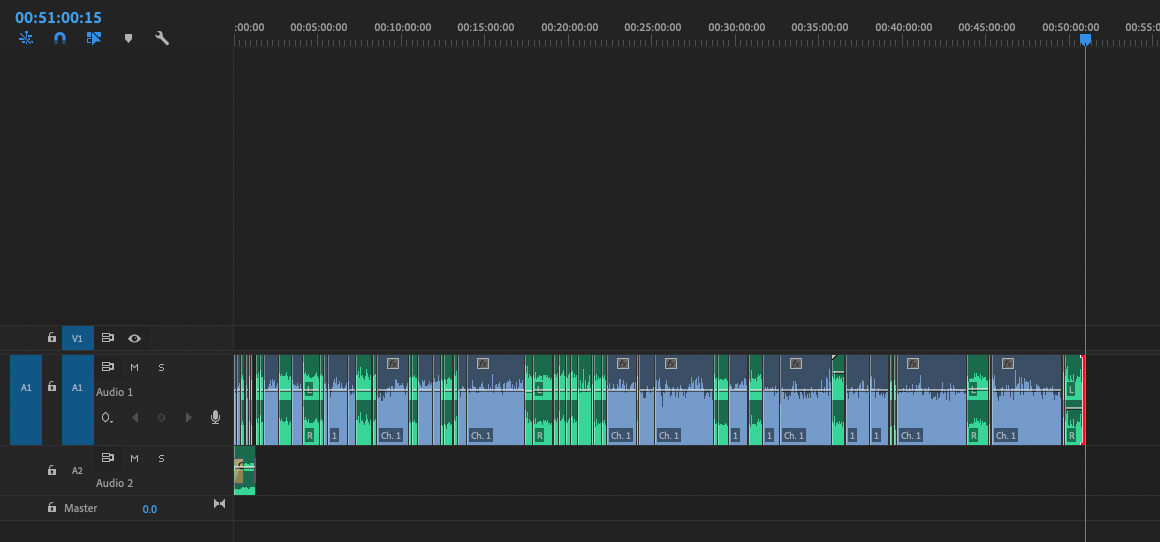 I don't think it was up to NPRs standards 😅, but it was good enough to start learning and iterating on the positioning of the podcast:
Hello, and welcome to the Scrimba Podcast! On this weekly show, I interview successful developers about their advice on how to learn to code and get a job.
Creating a systematic process
Once the podcast got some traction (around 400 downloads a month) and some positive feedback, I proposed we hire an experienced editor.
Did you know? 70% of podcasts never make it past episode 10.
Bringing on an editor would allow us to publish consistently and make the podcast as good as it can be while I manage my other projects (you can read more about how I reignited the Scrimba YouTube channel.)
Jan and I collaborated closely to make the format as good as it can possibly be and develop a workflow: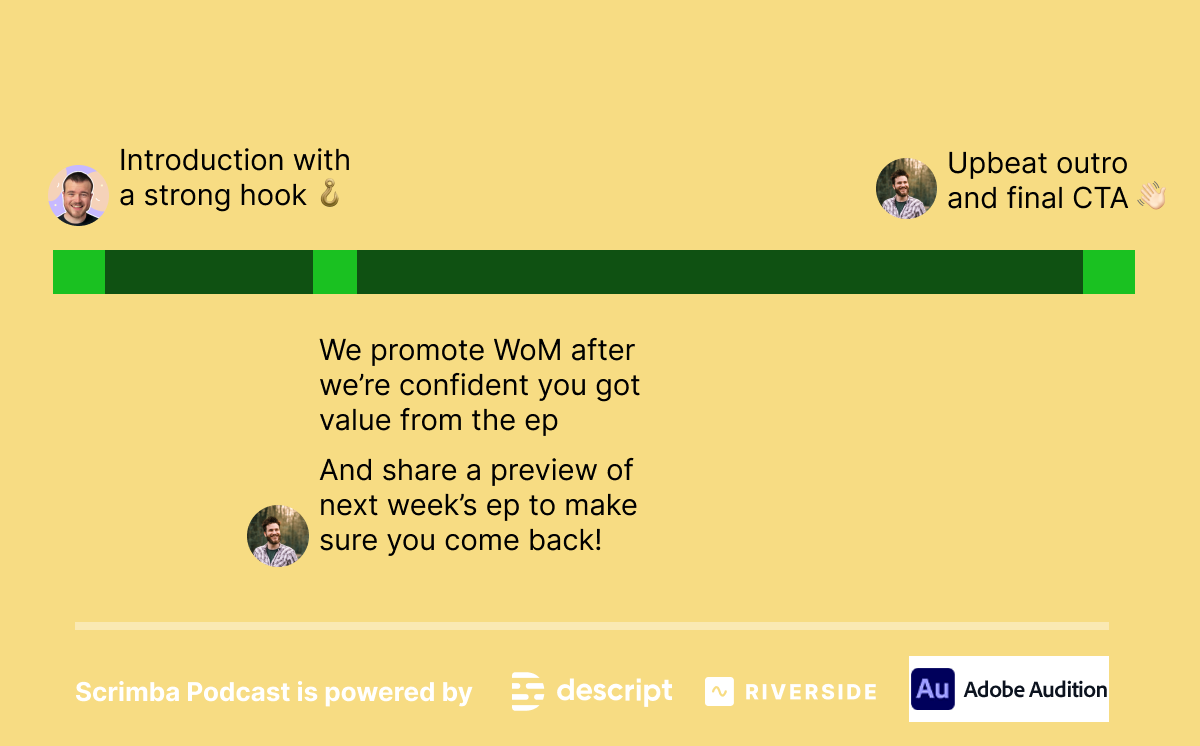 We haven't missed a weekly episode in 70+ weeks are still going strong.
Investing in an experienced podcast editor and evergreen content paid off in a big way 😃.
Listeners are always telling us how they are listening through the backlog, and that is reflected in the analytics. In fact, half our monthly downloads come from episodes published more than a month ago. This compounding effect combined with the WoM we promote in the midroll has been one of two major drivers for listnership growth.
The other driver? Systematic content repurposing.
For every episode, I aim to prodcue a trailer, audiogram, quote graphic, and Twitter thread.